Welcome to Marmalade Bath & Body
Marmalade Bath & Body is a family owned company based in Calgary. We take great pride in offering natural handcrafted products made from nature's finest quality ingredients. We believe our customers deserve the best !
Handcrafted With Love
Based in Calgary, our local family-owned business specializes in carefully handcrafted bath and body products sourced from the highest quality natural ingredients.
Show Now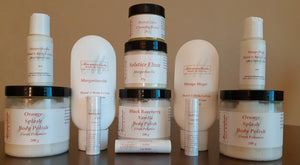 Treat Yourself, You Deserve It!
Treat yourself or a loved one to one of our handmade products. We carefully craft every product by hand without any kind of mechanized or automated assembly line process. While this is more labour intensive, we believe this approach brings a unique value to our customers.
Shop Now